Alpha Networks Poised to Capitalize on 5G Opportunities in 2018 by Focusing on Mobile Communication at the Core of its Operations
Alpha Networks Inc. (TWSE: 3380), a major listed domestic network communication company, is holding its year-end party today (Feb 2nd) and Chairman John Lee has announced that Alpha Networks will be focusing on mobile communication at the core of its operations in 2018 to capitalize on potential opportunities in the 5G and IoV(Internet of Vehicle). At the same time, Lee expressed his wishes that the company make substantial progress in various network communication technologies such as switch, millimeter wave technologies, optical fiber networks, cameras, mobile telecommunication base stations and Wi-Fi technologies.
According to Lee, "This year marks the first year of next-generation 5G mobile communications; in the foreseeable future, different aspects of our lives, be it the IoV, smart city, smart home or Industry 4.0, will require 5G technologies. This is a great opportunity for the network communication industry. We hope our employees will work hand in hand to usher in the dawn of the 5G era so as to bring the company to greater heights."
With regards to Alpha Networks' focus on mobile communication at the core of its operations, Lee remarked, "Our plan is to integrate technologies such as cloud computing, high-speed switches, wireless networks, IoT and telematics in user-end equipment for mobile communication and from there radiate to the switches at the telecommunication bureau and various data centers. This is the first real opportunity for the network communication industry to foray into the domain of telecommunication after more than a hundred years since the invention of telephone. We hope that Alpha Networks can become the first Taiwanese network communication manufacturer to venture into the territory of system office solutions."
In order to be fully prepared for the new opportunities that the 5G era promises to bring, Alpha Networks has redefined the company's vision and mission for the future. As Lee pointed out, "Our new vision is to 'Forge the Internet to connect people and things; our new mission is to become a globally recognized, professional networking DMS(design/manufacture/service) supplier. We use advanced technology to provide our customers with outstanding solutions at the best value."
Alpha Network's plan to focus on mobile communication at its core of operations has already received subsidies from Ministry of Economic Affairs for two specific projects: "Radar and image sensing integrated technology" for IoV and "Cloud-RAN". At present, "Cloud-RAN" already has its initial scale defined and in the near future, the minor artificial intelligence edge computing that is needed for unmanned aerial vehicles, automatic cars and advanced driver assistance systems (ADAS) can be performed by the Cloud-RAN; as for the "Radar and image sensing integrated technology" in the domain of IoV, the technology integrates image capturing that is achieved by cameras and the sensing of objects, speed and distance by millimeter waves to eradicate blind spots in vehicle operation and thereby achieve superior driver safety. At present, Alpha Network's millimeter wave radar products have already been adopted for applications in vehicles operated by the general public.
As for the future, Alpha Networks aspires to become the number-one brand in the 5G industry value chain in terms of its design, manufacturing and services. With new strategies and visions, the company shall endeavor to accomplish impressive results in 2018.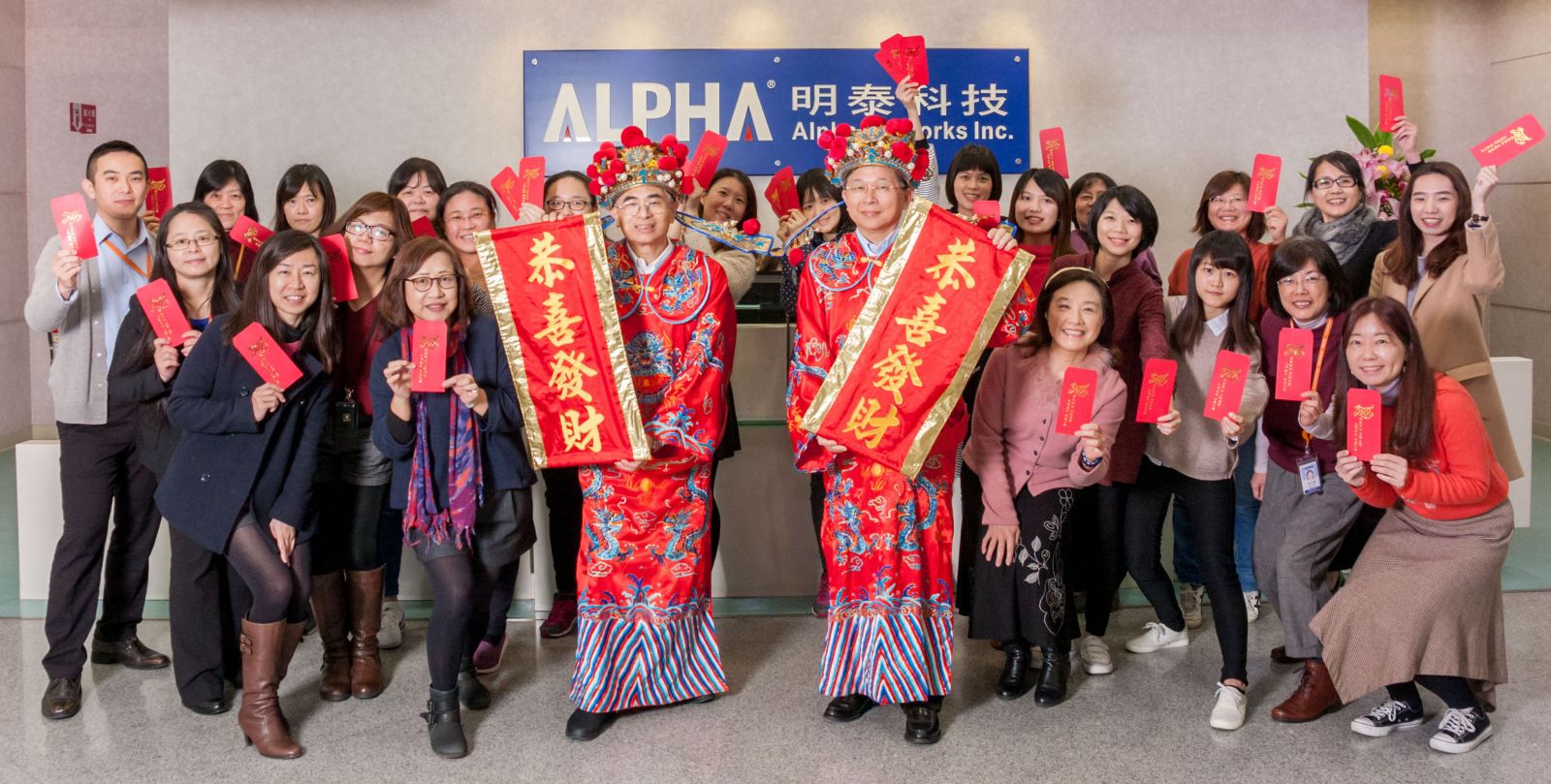 About Alpha Networks Inc.
Alpha Networks Inc. was founded in 2003 and is currently the largest professional network equipment manufacturer in Taiwan. With years of profound experience in product development and design, Alpha Networks has been a major service provider for network product design, development and manufacturing for renowned global brand names. The company's product line covers area/urban networks, wireless broadband networks, digital multimedia and corporate mobile solutions and so forth. Alpha Networks' headquarter is situated in Hsinchu Science Park in Taiwan and it operates three major R&D centers around the world, along with subsidiaries in North America, Japan and China. For more information on Alpha Networks Inc., please visit www.alphanetworks.com.