Environmental Protection
Protecting the environment is our steadfast responsibility.
Responding to Global Green Energy Conservation
As an eximious network communication manufacturing corporation, Alpha Networks has the responsibility to protect the environment and fulfill our corporate social responsibilities in the time of global warming. Alpha Networks has dedicated itself to developing green, energy conserving, and recyclable products and technologies to reduce the harm pollutants will cause to the environment, and strengthen our management on air pollution, water pollution, and waste.
Environment and HSF Policy
Follow environmental regulations and RoHS.
Research and develop green products to meet the standard of a perfect HSF product.
Promote recycling to reduce waste.
Continue to improve our manufacturing process to reduce its environmental impact.
Raise the employees' acknowledgement on environmental protection carrying out environmental protection operations.
Conserve energy and raise the service efficiency of energy.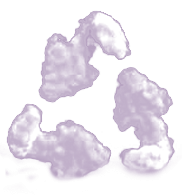 Note:
HSF – Hazardous Substance Free
Award-winning Examples:
We participated in 2014's "Distinguished Award for Carbon Reduction Corporation in Hsinchu Science Park" held by the Science Park Administration, MOST, and won the cum laude award in the carbon reduction office group.
Green Promises
Alpha Networks has devoted itself to the R&D and manufacturing process of green products and further promoted this concept in staff training sessions hoping it will be carried on in their everyday lives. The Green Actions will then be performed in the most vivid way and create the greatest beneficial results. We hereby promise we will:
Obey environmental regulations
Research and develop green products
Enhance recycling and reduce quantity of waste
Continue to improve our manufacturing and process and reduce its environmental impacts
Promote environment protection consciousness to our employees to accomplish our mission
Conserve energy and improve energy service efficiency
Inspect and reduce greenhouse gases
Dedicate ourselves in protecting biodiversity
The Design Production of Green Products
Under strict management, we adhere to RoHs and WEEE rules from the EU, and continuously promote product efficiency improvement to suit the ErP regulation of the EU.
Recyclable and Easy-to-disassemble

According to the WEEE product designing principals of the EU, we use parts made out of recyclable materials, and avoid using paint coatings, welding, adhesives, and other designs that are not easy to disassemble. We also printed a Product Disassembly Manual and WEEE 3R Report to achieve the target of high product recycling rate.

Pollution Prevention

We introduced the idea of Life Cycle Thinking at the phase of product R&D, expecting that we can take the environment into consideration and minimize environmental impacts on each and every phase of the product's life cycle, such as obtaining raw materials, manufacturing, selling and delivering, utilization, recycling, etc.

Energy Saving

We use the EU's ErP as the main principal for our product's energy service efficiency, and abide to measures of implementation (EC) No.1275/2008 for energy loss in standby and off modes for home and office appliances, and (EC) No.278/2009 for external armature.

Low Toxicity

With the Green Material Management Platform and the corporation's strict internal management, besides introducing lead-free manufacturing process, all our parts meet the regulation of the EU's RoHs and REACH.n Design and Manufacturing.